8 St Thomas
District 09 - 8 Saint Thomas Walk - Condo View on map
8 St Thomas is a freehold condominium development located at 10 Saint Thomas Walk in District 09. This project was completed in 2018 and it stands 35 storeys tall and comprises a total of 230 units. It is within walking distance to MRT station Somerset which provides residents easy access to other areas of Singapore.

Condo facilities at 8 St Thomas includes pool deck, fitness corner, swimming pool, bbq, parking, security.

For young couples or families with children, 8 St Thomas is also close to schools like River Valley Primary School . If you're wondering about what you can do around the area, residents can head to nearby supermarkets like FairPrice - Orchard Grand Court, Cold Storage - Triple One Somerset for groceries and household products. Never worry about your health emergencies or regular health checkups with access to nearby clinics such as Dental Clinic, Doctor Jay Medical Centre.

If you require post office services, you can head to Killiney Road Post Office, Orchard Road Post Office. Also, if you need banking services, you can head to DBS - Great World City Branch, UOB - Great World City Branch.

For your lesiure and entertainment, head down to the local park - Istana Park to enjoy some fresh air

In addition, 8 St Thomas is within driving distance to Orchard Road, Singapore's popular shopping area, is a 4 mins drive away.
Read More 
Overview
| | |
| --- | --- |
| Completed At: | 2018 (2 years) |
| Tenure: | Freehold |
| Project Size: | Small (230 units) |
MRT Stations nearby to 8 St Thomas
Schools nearby to 8 St Thomas
River Valley Primary School
Photo Gallery
Active Listings
As of Sep 21, 2020, there are a total of 478 active listings for rent and sale at 8 St Thomas.
8 St Thomas on Saint Thomas walk is a freehold development that comprises of only 250 units, spread over two blocks that are 35 and 36 storeys high. The 8 St Thomas condominium features apartments with one to four bedrooms, all of which come complete with lavish fittings that exuberate the premium lifestyle that the rest of Orchard stands true to. The luxury condo stands in the heart of Orchard and is minutes away (on foot) from Great World City MRT station on the Thomson-East Coast Line. 
The prime location of the property allows residents the privilege of unblocked views of the Singapore River and the Robertson Quay area, from one of the five sky gardens or private balconies are seen in the 8 St Thomas floor plan. In fact, these upmarket homes are so sought-after that the 8 St Thomas price for more than 20 units was well-received at more than $3,000 per square foot.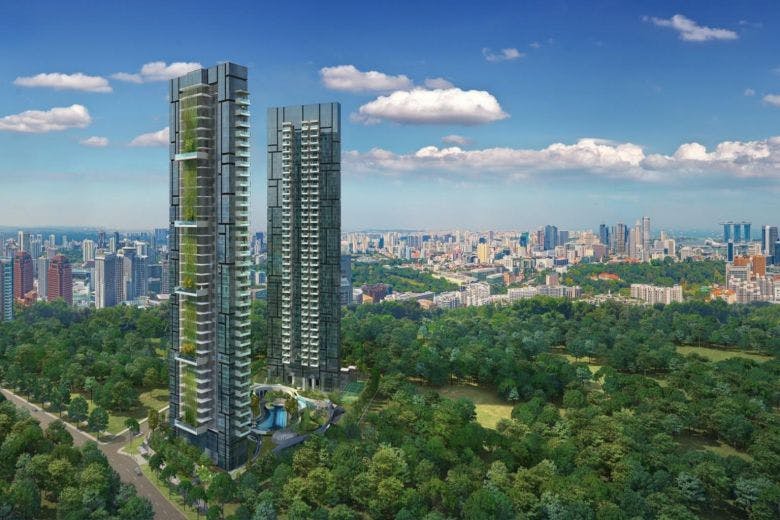 The 8 St Thomas condo is developed by Bukit Sembawang Estates, which specialises in sophisticated freehold developments in Singapore. The award-winning developer has also developed other memorable developments like The Atelier and Nim Collection. The remarkable development of 8 St Thomas has even won the developer awards, such as the BCA Green Mark Gold, which is a mark of properties that house an eco-paradise. 
Shopping Near 8 St Thomas Singapore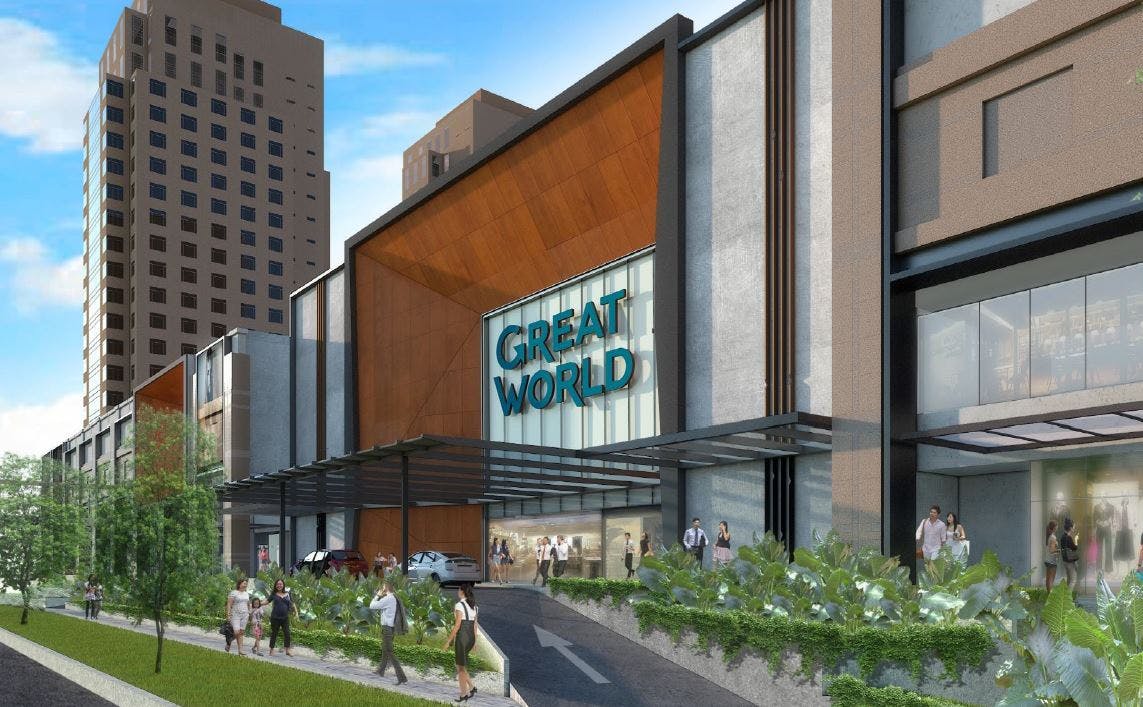 The closest shopping centre to 8 St Thomas is Great World Shopping Centre, which is right next to Great World City MRT station. The popular shopping centre is known for its rustic charm and family-oriented features. With over 400,000 square feet of retail space, the mall will cater to the sophisticated tastes of residents at 8 St Thomas. The mall also has anchor tenants that residents are bound to frequent, including Golden Village and Cold Storage Supermarket. 
Residents can also visit malls on the cusp of the Orchard shopping belt in minutes, such as Cathay Cineleisure and *Scape. Cathay Cineleisure, known for its historical significance houses tenants that are modern and cater to updated tastes, including fashion stores and game shops. *Scape is managed by a non-profit organisation that supports youth and therefore is occupied by shops that promote expressiveness and creativity. These include retail spaces with a fun spin on them, like a fashion shop for pets, and a long-standing skateboard shop known to veterans and amateurs alike. 
If residents of 8 St Thomas walk a little further, they will be able to visit malls at Orchard and Somerset. [email protected] is a worthy candidate, with many trendy retail options to accompany a world of dining options and bars. Orchard is also within a hair's breadth, where residents can shop from a gargantuan selection of brands on a 2.2-kilometre long stretch. 
Eats Near 8 Saint Thomas
Robertson Quay is just minutes away from 8 St Thomas, and it features a large selection of restaurants and bars for residents to patronise while gazing at the Singapore River. Residents can also spend special evenings with their loved ones by treating themselves to the food of the world-class Robertson Quay restaurants within one of the many hotels that adorn the beautiful river.
For options that are lighter on the wallet, residents can stay even closer to home and enjoy the food at Great World City. The mall has numerous famous food chains and restaurants to choose from, including premium options that are still budget-friendly, like Collin's. There are close to 40 choices for residents to never tire from. There is also a Food Junction, where residents can dine affordably with family members despite everyone's varying preferences. 
Jobs & Schools Near 8 St. Thomas
The 8 St Thomas walk road links residents to major roads like River Valley Road and Killiney Road. Both these roads grant access to key professional landmarks like the Singapore Comcentre, and other buildings in the Somerset area. The Central Business District (CBD) is also within easy reach, and residents will be able to experience the carefree joys of a seamless daily commute to and from work. 
Families living in 8 St Thomas have many schools to choose from in the area, starting with River Valley Primary School, which is only 250 metres away. There are also numerous other renowned schools in the area, leaving parents with plenty of options to choose from. Some of these options include Chatsworth International School, Zhangde Primary School, Alexandra Primary School, Finnish Supplementary School, and Gan Eng Seng School, among many others. 
Medical Near 8 St Thomas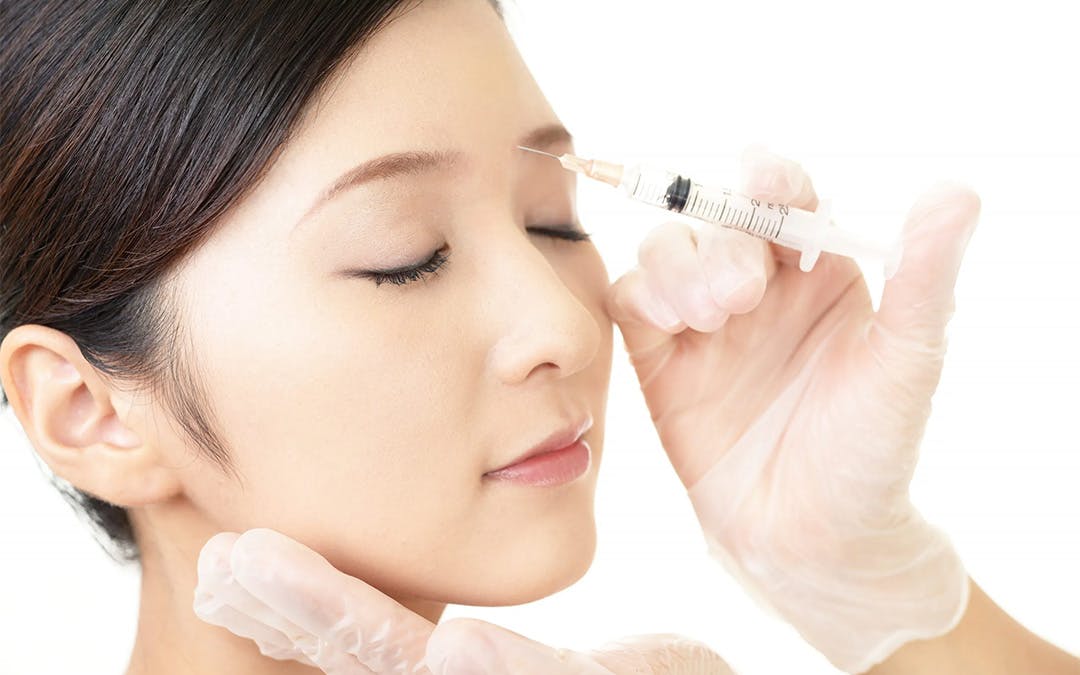 Health checkups can be made a regularity with clinics scattered all around the vicinity of 8 St Thomas. These include Dental Clinic, which is just 250 metres away, and Doctor Jay Medical Centre at 300 metres away. At least eight other clinics join this list, all of which are within an easily walkable distance of fewer than 500 metres away. 
There are also some diversified options like the Neuglow Plastic Surgery Centre and the Nobel Psychological Wellness Clinic so that there is no part of personal wellness that residents need to compromise on. 
Nature Near 8 St Thomas
While the River Valley locale is generally known to be expansive and spacious with a verdant ambience, residents can also visit one of Singapore's most famous parks whenever they need a breath of fresh air.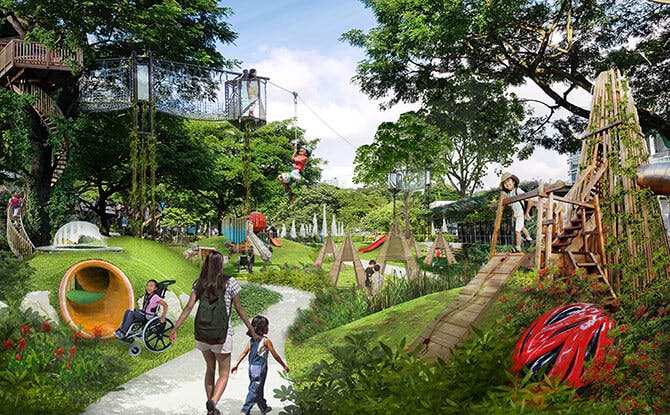 Istana Park is just 10 minutes away by foot and offers sights of gorgeous flora and fauna accompanying a historic nod to Singapore. The park has a long Festival Arch with serene cascading water, and a landmark marking the gateway to the Civil District. The new park expansion also promises increased park space and enhancements, which will transform it into a green oasis in the city. 
Explore the neighbourhood
Taxi
Public Transport
Driving
Add locations you travel to frequently to calculate travel time
Changi Airport
2 Transfers
Floor Plans
A1
506 sqft / 47 sqm
1 Bed - 1 Bath
A2
506 sqft / 47 sqm
1 Bed - 1 Bath
A3
517 sqft / 48 sqm
1 Bed - 1 Bath
A4
441 sqft / 40 sqm
1 Bed - 1 Bath
A5
441 sqft / 40 sqm
1 Bed - 1 Bath
B1
872 sqft / 81 sqm
2 Bed - 2 Bath
B2
807 sqft / 74 sqm
2 Bed - 2 Bath
B3
1,044 sqft / 96 sqm
2 Bed - 2 Bath
B4
1,044 sqft / 96 sqm
2 Bed - 2 Bath
B5
549 sqft / 51 sqm
2 Bed - 1 Bath
B6
1,044 sqft / 96 sqm
2 Bed - 2 Bath
C1
1,302 sqft / 120 sqm
3 Bed - 2 Bath
C2
1,152 sqft / 107 sqm
3 Bed - 2 Bath
C3
1,141 sqft / 106 sqm
3 Bed - 2 Bath
D1A
1,755 sqft / 163 sqm
4 Bed - 3 Bath
D1B
1,744 sqft / 162 sqm
4 Bed - 3 Bath
D2A
1,755 sqft / 163 sqm
4 Bed - 4 Bath
D2B
1,755 sqft / 163 sqm
4 Bed - 3 Bath
DK1
1,690 sqft / 157 sqm
4 Bed - 3 Bath