D'ecosia
District 15 - 27 Still Road South - Condo View on map
D'ecosia is a freehold condominium development located at 27 Still Road South in District 15. This project was completed in 2003 and it stands 5 storeys tall and comprises a total of 73 units. 

Condo facilities at D'ecosia includes pool deck, fitness corner, swimming pool, bbq, parking, security.

For young couples or families with children, D'ecosia is also close to schools like Chij (Katong) Primary, Tao Nan School. If you're wondering about what you can do around the area, residents can head to nearby supermarkets like Market Place - Katong Market Place, Giant Express - Marine Terrace 56 for groceries and household products. Never worry about your health emergencies or regular health checkups with access to nearby clinics such as Dental Clinic, Smile Centre For Dental Excellence - Aesthetics.

If you require post office services, you can head to Marine Parade Post Office. Also, if you need banking services, you can head to Bank of China - Katong Sub-Branch, UOB - Katong Branch.

In addition, D'ecosia is within driving distance to Orchard Road, Singapore's popular shopping area, is a 16 mins drive away.
Read More 
Overview
| | |
| --- | --- |
| Completed At: | 2003 (17 years) |
| Tenure: | Freehold |
| Project Size: | Small (73 units) |
Schools nearby to D'ecosia
Photo Gallery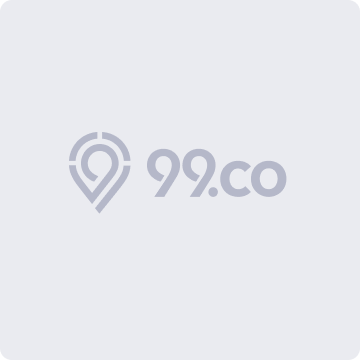 Active Listings
As of Sep 20, 2020, there are a total of 7 active listings for rent and sale at D'ecosia.
Explore the neighbourhood
Taxi
Public Transport
Driving
Add locations you travel to frequently to calculate travel time
Floor Plans
A1
538 sqft / 49 sqm
1 Bed - 1 Bath
A1b
764 sqft / 70 sqm
1 Bed - 1 Bath
A1p
657 sqft / 61 sqm
1 Bed - 1 Bath
A1r
1,044 sqft / 96 sqm
1 Bed - 1 Bath
A2
484 sqft / 44 sqm
1 Bed - 1 Bath
A2a
463 sqft / 43 sqm
1 Bed - 1 Bath
A2r
1,001 sqft / 92 sqm
1 Bed - 1 Bath
A3
506 sqft / 47 sqm
1 Bed - 1 Bath
A3p
678 sqft / 62 sqm
1 Bed - 1 Bath
A3r
980 sqft / 91 sqm
1 Bed - 1 Bath
B1
872 sqft / 81 sqm
2 Bed - 2 Bath
B1a
829 sqft / 77 sqm
2 Bed - 2 Bath
B1r
1,658 sqft / 154 sqm
2 Bed - 2 Bath
B2
1,001 sqft / 92 sqm
2 Bed - 3 Bath
B2p
1,066 sqft / 99 sqm
2 Bed - 3 Bath
B2r
1,755 sqft / 163 sqm
2 Bed - 3 Bath
C1
1,206 sqft / 112 sqm
3 Bed - 3 Bath
C1p
1,679 sqft / 155 sqm
3 Bed - 3 Bath
C1r
2,422 sqft / 225 sqm
3 Bed - 3 Bath
C2
1,249 sqft / 116 sqm
3 Bed - 3 Bath
C2p
1,335 sqft / 124 sqm
3 Bed - 3 Bath
C2r
2,293 sqft / 213 sqm
3 Bed - 3 Bath
C3
1,367 sqft / 126 sqm
3 Bed - 3 Bath
C3p
1,421 sqft / 132 sqm
3 Bed - 3 Bath
C3r
2,045 sqft / 189 sqm
3 Bed - 3 Bath
C4
1,281 sqft / 119 sqm
3 Bed - 3 Bath
C4p
1,399 sqft / 129 sqm
3 Bed - 3 Bath
C4r
2,433 sqft / 226 sqm
3 Bed - 3 Bath
C5
1,227 sqft / 113 sqm
3 Bed - 3 Bath
C5fp
1,604 sqft / 149 sqm
3 Bed - 3 Bath
C5p
1,582 sqft / 146 sqm
3 Bed - 3 Bath
C5r
2,174 sqft / 201 sqm
3 Bed - 3 Bath
D1
1,539 sqft / 142 sqm
4 Bed - 4 Bath
D1p
1,733 sqft / 160 sqm
4 Bed - 4 Bath
D1r
3,132 sqft / 290 sqm
4 Bed - 4 Bath